"Forging our future, Preserving our past"
Middleborough On the Move is a Non-Profit 501(c)3 organization.




Wow, its hard to believe that Thanksgiving is almost here. What are you thankful for this year? Middleborough on the Move is grateful for all the financial sponsors and volunteers that help to promote the downtown through volunteering and donations. Your continued patronage and support of Middleborough on the Move, through your generosity, enables us to support the downtown and the seventy square miles of the town, through active participation in events, such as Krazy Days, The Holiday Gift Shoppe, Networking Support Plus, SEED Programs and other activities to educate and promote "Buy Local", the down town uniqueness and to help create employment and jobs, that will help to stimulate the economy in Middleborough. We are especially thankful to all of our volunteers who give so graciously of their time and energy in support of our mission.
Best Regards to everyone,
Judy Bigelow-Costa
President
Amazon will donate 0.5% of the price of your eligible AmazonSmile purchases to Middleborough On The Move Inc whenever you shop on AmazonSmile.
AmazonSmile is the same Amazon you know. Same products, same prices, same service.
Support your charitable organization by starting your shopping at smile.amazon.com.
Holiday Gift Shoppe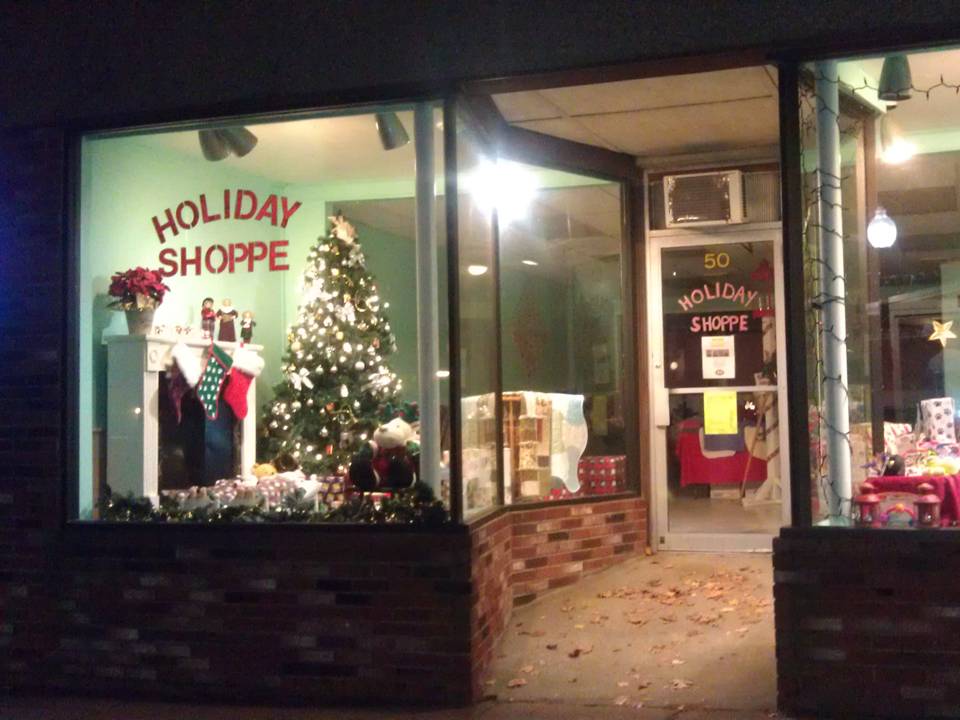 It's beginning to look a lot like Christmas!  Middleborough on the Move has sponsored Middleborough Holiday Gift Shoppe located at 50 Center St., in the downtown.  The retail operation is a Shop Local initiative intended to encourage people to buy local, to promote the beautiful Downtown, and promote awareness of community talent.  The shop, which opened November 2nd and will run until only December 22nd, will be open Saturdays 9:00am-5:00pm and Sundays 9:30am-2:00pm.  Vendors and items change daily, so hurry in, but shop often!  Door prizes too!  Like us on Facebook (Middleborough Holiday Gift Shoppe)!  Some vendor spaces still available! Contact holidaygiftshoppe@gmail.com  or call Paulette Lilla 508-946-0600, Ginny Landis 508-245-7456. 

We are a dedicated collective who are moved, touched and inspired to create a positive image for our downtown and surrounding area by promoting Middleborough as an exciting place to live, shop and invest for the future.
Middleborough On the Move (M.O.M.) has been designated by the Board of Selectmen as the Town of Middleborough's partner on issues relating to revitalization efforts in the Downtown area. We are an organization that has on-going financial and organizational capacity, we are self-sufficient, include a broad representation of the community and do not limit our membership to business and property owners of the Downtown area.
Our Mission is to stimulate economic development in the greater Middleborough area  through:
Education

Organization

Promotion

Design

Economic Restructuring
The members of Middleborough On the Move are dedicated to:
Encouraging cooperation and building leadership in the business community.
Creating a positive image for downtown by promoting our downtown as an exciting place to live, shop and invest.
Economic restructuring making additional funds available to merchants in the downtown area for improvements of their business.
To receive, administer and distribute funds in connection with any activities related to the above purposes.