• Tuesday, July 28th, 2015
Massachusetts, South Shore, Middleborough
Center and Main Streets
Event Date: AUGUST 7th and 8th 10:00AM-5:00PM
KRAZY DAYS 2015
Outdoor festival offers free entertainment for all ages!
Located in the heart of Cranberry Country, just north of Cape Cod, Krazy Days is an annual street fair in the historic downtown business district of Middleborough.
The festival features vendor booths showcasing arts, crafts, and food.  Cultural events include hourly live entertainment by local talent.  Enjoy creative, interactive and educational children's activities.   Shop local businesses for unique festival offerings!  Fun for the entire family!
Brought to you by Middleborough on the Move with support from Middleborough Cultural Council.
Email: KrazyDaysMiddleborough@gmail.com
Click to visit Krazy Days on Facebook – Twitter – Instagram
This program is supported in part by a grant from the Middleborough Cultural Council, a local agency which is supported by the Massachusetts Cultural Council, a state agency.
---
A special thanks to our many sponsors:
DIAMOND SPONSORS: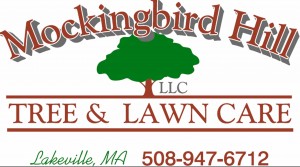 EMERALD SPONSORS:
Bourne Petroleum Ltd
Dunkin Donuts
Eastern Bank
Nemasket Healthcare Center
Ocean Spray Cranberries
Rockand Trust
Wm Stadelmann Jr. Electrical Service LLC
SAPPHIRE SPONSORS:
Hannaford Supermarket
J.K. Olivieri Insurance
Kirschner Associates
Law Office of Patrick Cook
Maddigan Tax Service
Silpada Designs
---

You can help support Krazy Days with a donation of any size!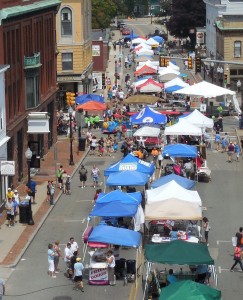 ---
VENDOR INFORMATION
Are you a local craftsperson, business or organization? Krazy Days wants you to join this exciting festival by becoming one of our street vendors or sponsors. Below is more information about how to register your organization to become a vendor at Middleborough's Krazy Days along with sponsorship forms! Direct any questions and inquiries to KrazyDaysMiddleborough@gmail.com.
VOLUNTEER INFORMATION
Interested in supporting Middleborough on the Move's efforts to host this exciting annual event? Below are descriptions of various committees that coordinate  the logistics of putting on a successful event. Email KrazyDaysMiddleborough@gmail.com for more information about how to get involved!
Fundraising:  This committee will be responsible to send out mailers to potential sponsors, stuff envelopes, contact new potential sponsors and develop fund raiser letters.  Following the fair, the committee will send out thank you letters to sponsors and develop a mailer to be released early for next year.
Children's activities– Looking for a team to develop a plan to keep children entertained during the festival.  Last year we had crafts, historic toys and stories, a children's story book author , games, balloon animals, and magician.  Some of the entertainment will be returning, but we would like to keep it fresh by adding some options.
Vendor reservations– This committee will be responsible to organize the vendors.  Many of last year's vendors have already started contacting me. This committee's function will includes contacting vendors from an existing list and perhaps adding some new names, sourcing new names from local shows, etc.  Additionally, this would involve planning the road placement of the booths and responding to vendor inquiries.
Entertainment– This committee will be responsible to source acts to occupy the stage hourly from 11:00-5:00 Friday and Saturday.
Barbeque cook-off: In affiliation with the New England Barbeque Society (NEBS), MOM would like to run a cook-off.  This committee will assist in getting information packets out to potential competitor, contacting local restaurants to encourage participation in the event, selection of prizes and coordinating with the Massasoit Community College venue and the NEBS organization for the event.   The tasters' choice was a fun event last year.  We would like to further develop this event.
Marketing: This committee will be responsible to sell Krazy Days 2014 to the public by making contact with printed media sources and coordinating press releases, ads, helping to develop/make signs, contacting sign makers and disbursing signs, contacting radio/TV stations, stuffing envelopes, doing mailing, press releases.
Social media:  This committee will monitor the website for inquiries, post every few days to keep the site active.  Familiarity with Facebook, Twitter, etc. would be helpful.
Government link:  This team is the link to public officials in the town to make sure that the police, fire, ambulance are aware of our plans, so that they can plan emergency services.  Additionally, this team will contact the Board of Selectmen and Board of Health to procure any permission necessary to run the fair.  Lastly, we will need a link to the G & E, who will be supplying temporary power to the fair.
Volunteers-This team will assemble people to help at functions such as Memorial Day Parade, July 4th parade, as well as help to place chairs and tables for the days of the event, man the head table, zone coordinators, handing out/collecting/counting  passport ballots, help to set up the Children's area.  Last year we counted about 40 areas of need for volunteers on the show days.  Some of them involve short spurts of help, others longer.
Passport- The passport is a very useful document because this is the way we track our attendance.  We know how many we start with and after all have been disbursed, we count what is left.  The passport will have up to 20 vendor names.  The spaces are purchased by the vendors.  The visitors who take passports must get stamps (enter the businesses), and the passports get turned in at the end of the fair for entrance into a drawing for a prize.  This documents forces the attendees to enter the shops down town
This committee will be responsible for developing the passport, soliciting the vendors, disbursing the passports at the fair, collecting and counting at the end.
Beer garden-  This committee will be responsible for setting up the beer garden, setting up fencing, tables, chairs and tent.  The beer garden will provide beer , wine as well as other beverages, so proper  licensure from the town will be required. Staffing and cleanup will be needed.
Prizes-This committee's job will be to procure prizes from local businesses to use in the drawings from the passports.  Many of the prizes will need to be packaged into gift baskets.   Donors will be recognized in signage.  So, signs will need to be made to represent the participating vendors.
Community dinner– On Friday evening, there will be a community dinner.  We would like a restaurant from in town to be involved in this event.  Tickets will be sold to attendees to defray cost to the restaurant.   This committee will be tasked with contacting the restaurants, developing a menu, developing the tickets,  marketing the tickets, collecting the tickets on site, planning the layout of the tables at the venue,  and selecting a venue.
Sanitation-  This committee is responsible to arrange for placement and pickup of portable toilets, arrange for trash bags to be put in the trash receptacles, plan ½ day collection of trash both days, and delivery to town designation site following the fair each day.  A pick-up truck would be very helpful!
Category: News
|
Comments off